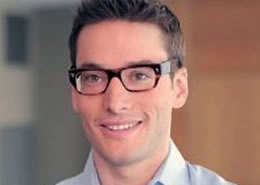 Ben Rogers has over 15 years of diverse experience starting, analyzing, optimizing, transforming, and growing businesses of all sizes and stages. He's gained perspective through multiple lenses, including as an investment banker, entrepreneur, advisor, and investor.
Ben began his professional career at Montgomery & Co., where he gained extensive experience with investment banking. At Montgomery, he played a key role in over $300 million of corporate finance transactions, including mergers & acquisitions and both private and public capital raising activities.
Ben left Wall Street to co-found Wunderbloc, an online ecommerce and marketing start-up for fashion boutiques in New York City. Since this time, Ben has been directly involved in developing and launching a variety of entrepreneurial projects, including several restaurant concepts, consumer goods products, real estate investments and enterprise data analytics.
Throughout his entire career, Ben has been developing both his passion and expertise in helping companies to use business intelligence, data analytics, and financial modeling to achieve strategic outcomes. He has worked with clients ranging from the startups mentioned above to large organizations, including Fortune 500 companies and the U.S. Navy.
Ben earned a B.A. in Economics with a Sequence in Financial Economics from Claremont McKenna College.