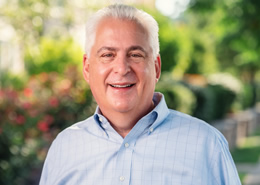 William Abram has been the driving force behind a broad range of high quality technology solutions designed for Fortune 500 companies, small businesses and not‐for-profit organizations. A thought leader in information technology for more than 25 years, Bill has designed and implemented a wide range of software, networking, security, virtualization, and managed hosting solutions across many industries. Most recently, Bill's work has concentrated in the areas of security, compliance, managed hosting, and disaster recovery/business continuity.
Bill began his career in the healthcare industry, working for several large NYC teaching hospitals, leading to a senior consulting and project management role within the healthcare systems division of McDonnell Douglas. In 1983, Bill founded a software company that developed custom applications for the healthcare and telecommunications industries.
In 1992, Bill founded Pragmatix in order to take advantage of new technologies in the area of utility computing (as it was called then). Pragmatix focused on custom software applications for improving business operations and compliance reporting, and managed services for improving IT security, reliability, and resiliency. In 2014, Bill took advantage of industry consolidation and sold Pragmatix to Anexio, Inc.
From 2015 into 2018, Bill served as Chief Operating Officer at Compufit, LLC, an 30-person managed services provider based in White Plains, NY. After leaving Compufit, Bill has develop a coaching practice, focused on improving business operations and helping entrepreneurs and leadership teams implement EOS®.
Bill is an industrial engineering graduate of Rensselaer Polytechnic Institute and holds an MBA in finance from Pace University. Bill is an Eagle Scout and a passionate volunteer in a number of organizations in his community and has served as board chair of The Volunteer Center, a clearinghouse that recruits and refers over 15,000 volunteers a year. Bill currently serves as Chair of the Advisory Board for the Gateway2Entrepreneurship program at Westchester Community College.