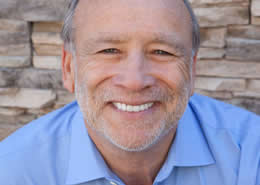 Jeffrey Zink has over 30 years of experience in launching new businesses, turnarounds and business acceleration. Jeffrey started with YAHOO! shortly after its IPO launch and served as the company's Vice President. He was responsible for East Coast and Canadian operations including sales, strategic alliances and business development. During his tenure, the East Coast revenue grew to over $300 million dollars. Additionally, he developed and trained a team of over 120 people, while opening 6 branch locations
He is a dynamic, award-winning executive with an exemplary record of leading sales, marketing and business development for small to large privately held and public companies. He has been recognized for taking companies from their infancy stages to producing multi-million dollar revenues in a short period of time. Jeffrey is entrepreneurial and a visionary in building programs to establish new paradigms within an organization. He has a strong background in establishing a client base at Fortune 500 companies and a talented leader of world class sales and business development teams.
Jeffrey has been providing interactive workshops to Fortune 500, SMB's, as well as, startups for many years. These workshops have ensured companies excel in motivating staffs, creating power of positive thinking to increase the culture of an organization as well as revenue growth.
He has devised, developed and implemented the Peer Interaction Group. This program is for CEO and President's to exchange, implement and develop best practices to ensure growth throughout an organization
Jeffrey is a graduate of Fairleigh Dickinson University. Jeffrey has been a Board of Director for several organizations including Maria Fareri's Children Hospital, Children's Miracle Network and Angelwish. Jeffrey is a graduate of the Tom Mitchell Executive Coaching School.