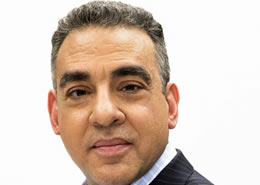 Jerry Gepner is an experienced business leader and technologist with several awards and accolades for his work on major television events ranging from the Olympics Games, Super Bowls and The World Series to space shuttle launches and White House press events. He is the recipient of five Emmys along with several other industry awards and is a named inventor on a dozen patents in the fields of virtual imaging and audio technology.
He was a co-founder and COO of Sportvision Inc., the silicon-valley company that is responsible for the creation of products that are now ubiquitous in sports television; the virtual first down line used in American football, the GPS-based auto tracking and data system for NASCAR and various other products for baseball, basketball and golf telecasts. His experience with broadcast technology and familiarity with the venture and private equity community allowed him to serve as president of National Mobile Television. Los Angeles based, NMT was the largest supplier of OB facilities in North America. During his tenure Jerry guided the company through the HD transition and in the creation of new services and technologies for their many network clients.
Jerry joined The Vitec Group, a publicly held broadcast, live-event and photographic conglomerate in 2005. As Chief Technology Officer he was responsible for technology strategy and incorporation of those technologies in new products across all of the Group companies. In 2009, he was promoted to Division CEO and oversaw the operation of the broadcast services businesses in Los Angeles along with aluminum truss manufacturing businesses in Texas and in Italy. He also was responsible for a custom scenic and staging company in the UK. In this role, he crafted and managed transformational strategies for each of the businesses that resulted in significant turnarounds for each of the companies. Jerry reported directly to the Group CEO and was a member of the Group executive board.
Appointed CEO for the New York – based Tekserve Corporation in January 2014, he created and implemented growth strategies that saw the 30-year retailer transformed into a large and growing B2B specialist VAR and service provider. The new company, T2 Computing Inc., launched in 2015 and quickly became one of the most well respected and experienced post production, workflow, network and storage solutions designers in the media technology space. In 2016 Jerry led the effort to sell T2 Computing to the software consulting and development firm, Axispoint, Inc.
Jerry now serves as an advisor to several companies and works with C Suite executives and Boards to create and execute growth strategies and provide industry guidance for technology and product development.