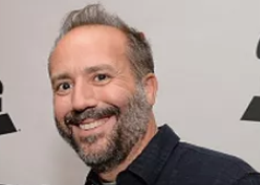 Michael Goldberg is a record executive and music manager with nearly three decades in the music & entertainment business. His diverse experiences span from working with and managing established and emerging artists to an Executive Producer of a new series to be aired on Showtime in 2019. These experiences have enabled him to develop relationships with a myriad of celebrities and other music & entertainment professionals.
Michael got his experience at large labels, such at Atlantic Records, before starting his own management company, 108management. He has also been collaborating with legendary record producer, Rick Rubin, on projects since the 1990s. For example, Michael worked with Rick to develop and launch the music division of Leverage Entertainment, which has been involved in notable series such as Entourage, Boardwalk Empire, and Ballers. Michael currently runs Rick Rubin's record label, American Recordings.
Michael also has a passion for working with entrepreneurial minded companies; he especially enjoys helping them develop valuable relationships that enable growth.