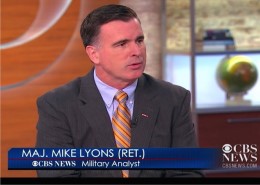 Mike Lyons brings over 25 years of operational and consulting experience and leadership in driving organizational excellence, with specific experience managing and leading successful organizations through complex start-ups, turnarounds, and high-growth periods. His industry experience includes work in strategic business planning, leadership development, marketing and business development, merger and acquisition negotiations, human capital planning, and performance improvement. He has direct experience creating programs to improve the technology functions of a variety of organizations.
Mike managed the administrative operations of two large law firms with national footprints. Additionally, he has led a $30 million Professional Services company that delivered technology related consulting services to Fortune 500 companies and law firms. He changed the way each did business and transformed operations through the leveraging of technology. He has been involved with numerous startup ventures which involved the involve technologies surrounding Big Data Analytics, cloud based computing and managed services.
As commander of a US Army Field Artillery Battery, Mike deployed 120 solders and over 30 wheeled and tracked vehicles to Operation Desert Storm. Based on the maintenance program he established, the vehicles traveled over 2,500 miles over 6 months during combat conditions without any major break downs. All soldiers and vehicles returned safely to their base in Germany.
Mike earned a Bachelor's of Science degree in General Engineering from the United States Military Academy at West Point, and a Masters of Business Administration degree from The Stern School of Business, New York University, with majors in Finance and Accounting.