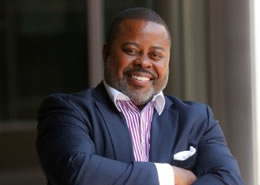 Richard Davis is a domain expert in cybersecurity and data privacy. He is the founder and CEO of Davis & Associates, which has a 20+ year track record of providing information governance, litigation readiness, and other facets of complex discovery management to a wide range of organizations.
Richard is a charter advisory board member of the National Cyberexchange (NCX). NCX is a nonprofit, 501(c)(6) cybersecurity training, education, and threat intelligence information sharing, alerting and support organization dedicated to improving cybersecurity in our communities, industries (critical infrastructure), and in our personal lives. NCX provides cyber threat intelligence, alerts, and threat information via its Cyber Threat Center (CTC) which is a dedicated Threat Sharing platform.
Richard had a stellar academic career at New York's Pace University Lubin School of Business where he earned his BBA with honors. He then went on to Pace Law school where he earned a Juris Doctorate in 1998. Since then he has obtained certifications in cybersecurity, computer forensics and information technology management frameworks and is currently in Pace's M.Sc. Information Technology program with a concentration on cybersecurity.
He began his private sector career with IBM as a mainframe engineer who implemented enterprise data management solutions for Fortune 500 companies. After leaving IBM in 1994, Richard was recruited by one of the top law firms in the world, Cravath, Swaine and Moore. At Cravath, Richard ran the Technical Litigation Support Department where he and his team focused on providing advisory services to the firm's lawyers and clients in relation to litigation discovery, regulatory, information security and data privacy related e-Discovery issues.