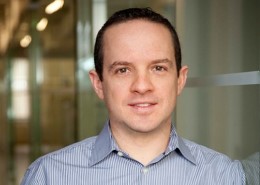 Ted Birkhahn has more than two decades of experience helping brands thrive in a digital economy. His work spans brand strategy, analytics, marketing services, user experience, content development and reputation management for a variety of mid- and large-size businesses in the technology, financial/professional services and manufacturing industries.
Prior to running agencies, Ted cut his teeth in journalism where he spent several years working as a reporter and producer at some of New York's most prestigious news outlets. He later went on to serve as Press Secretary for New York City's Department of Buildings until deciding to leave government and enter the private sector to join Peppercomm. At Peppercomm, he spent nearly 20 years building the firm into one of the industry's most innovative public relations agencies. In 2018, he left Peppercomm to launch his own consulting agency, Hot Paper Lantern, specializing in helping BtoB brands build marketing technology solutions and communications campaigns that are purpose fit for today's digital ecosystem. 
While Ted's expertise resides in brand marketing and communications, his passion — some might say obsession — is in being an entrepreneur. At Hot Paper Lantern, when he's not helping clients develop brand campaigns, he's overseeing the management of HPL's own brand in the market as well as its business development function.
Additionally, giving back to the next generation of leaders in the industry is a major part of Ted's professional diet. He serves as a board member on College of Charleston's Communincations Advisory Council where he advises on curriculum and development for the School of Communications. But his favorite part of serving on the Council is the opportunity to mentor students on career development.