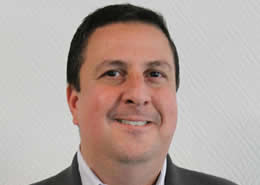 Tony Fareed has three decades of diverse experiences assessing, analyzing, optimizing, transforming, and growing businesses of all sizes and stages. He's gained perspectives through multiple lenses, including as a corporate executive, entrepreneur, advisor, investment banker, and investor.
Tony spent the first 16 years of his career as a capital markets professional working within dynamic global financial institutions, including The Northern Trust Company, CME Group, and Société Générale Group. His early career roles in accounting, audit, and head of internal audit provided the foundation for successes with product & service development, M&A/corporate development, and building and heading commercial divisions.
In 2007, Tony transitioned from a corporate "intrapreneur" to an entrepreneur when he founded Bridge Global Capital Group, an independent investment banking and strategic growth advisory firm focused on assisting companies accelerate growth and ultimately achieve successful exits. He developed an integrated framework and process for assessing/analyzing companies of all sizes and stages with an aim to accelerate growth. This ultimately evolved into the 360accel platform.
Tony taught Entrepreneurship at Marist College as an Adjunct Professor and helped develop and launch Marist's Center for Innovation Development & Entrepreneurial Advancement. He volunteers as a mentor to United States Military Academy/West Point's entrepreneurship program and serves an Advisor to SUNY New Paltz's Hudson Valley Venture Hub. Tony has a Bachelor of Commerce (Finance and Accounting) from DePaul University in Chicago, Illinois; he is also a Certified Public Accountant and holds FINRA registrations 7, 24, 63 and 79.